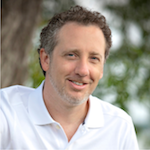 My name is Patrick Paulin, and I began working with Eclipse RCP in 2003. I've found it to be an extremely powerful platform for creating modular user interfaces and I can't imagine working without it.
In 2006 I created the RCP Quickstart course to spare other developers the painful process I went through trying to learn RCP from fragmentary blog entries and forum postings. Since then I've taught the RCP Quickstart course to hundreds of students around the world.
In my work life I try to balance being a developer and a trainer. I spend most of my time actually writing RCP applications which allows me to bring that real-world knowledge into the classroom.
I also take a great interest in the success of my students. I encourage students to contact me after the course with any questions they have, and believe me they do. I still regularly get emails from students I taught 5 years ago, and I'm happy to answer their questions. I guess you could say that along with the course you get some free consulting.
As for my personal life, I live in Madison, Wisconsin with my two daughters (well one moved to Seattle, but I don't want to leave her out). I spend my free time (when I have some) hiking, reading and attempting to play the guitar. I also love to travel, and I'll go literally anywhere to teach a course.