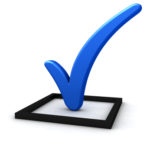 Well the results of the survey are in, and the clear favorite is the existing name: Eclipse RCP. While the original purpose of the survey was to create a short-list of names, I think the strong showing of the existing name means that the process should stop here. So long live Eclipse RCP!
For those of you interested in a summary of the results, 472 people took the survey (which is pretty good, I think). The top 5 name were:
Eclipse RCP – 169 votes
Eclipse Platform – 51 votes
Aurora – 48 votes
Corona – 38 votes
Tangram – 32 votes
There were also many write-in votes, some of which were kind of amusing:
Colbert (only 2 votes, sorry Stephen!)
AlBlue's Big Bundle of Fun
Twilight
On a more serious note, I'd like to thank everyone who took the survey and all of those who expressed their opinion both publicly and privately. One of the great things about open-source software is that we are able to make decisions as a community, and I think this process has been a good example of that.