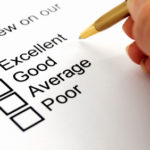 I've taught hundreds of students, and many of them would by happy to talk to you about their experiences. Some of them have been kind enough to provide written feedback.
Here is a sampling of what they've written.
"Just finished the online RCP Quickstart training with Patrick. I couldn't be happier with the instructor, materials and labs. Makes me wonder why I would travel to do any future training."
Jim Hargrave, LDS Church
---
"RCP Quickstart is a winner. The class did a great job of spanning the breadth and depth of the Eclipse platform."
Ken Peressini, SAS Institute
---
"The RCP Quickstart course was everything we hoped it would be."
Jason Ladd, Fidelity National Information Services
---
"Great course! Excellent materials and presentations."
Matt Aument, Praxis Engineering
---
"I am quite impressed with Patrick's technical expertise. He has demonstrated the ability to take a complex subject like RCP and break it down into easy understandable steps. Without this course I don't think we would have been able to finish our project on time."
Wendy Shi, Advanced Micro Devices
---
"Patrick is just a really nice guy and really easy to work with."
Tyler Sims, Codefast Inc.
---
"RCP Quickstart is an excellent course to jump start development in RCP. Patrick is an excellent teacher and extremely well organized."
Dhiresh Patel, WORLDPAC
---
"Fresh trained by Patrick on RCP. Was the best learning experience ever and first time online."
Sergei Vasilyev, LDS Church
---
"Just had a 3 day RCP online training, it was awesome! The course format was excellent, and the course material was presented very clearly."
Eran Sharpe, RTI
---
"Patrick did an excellent job with our RCP training. We accomplished quite a bit more with the training than I expected to cover/build."
Ken Brophy, RTI
---
"Before taking this class I had been developing with Eclipse RCP for about a month. Using online tutorials and internet searches left me with many questions. This course answered all of those question and made me much more comfortable as a developer writing RCP applications."
Matt Gerlitz, GDAIS
---
"This online class lacks nothing in comparison to on-site training classes because the size of the class is small, the notes for the class are exceptional and you can ask any question at any time."
Mimika Koletsou, Intuit
---
"I have been struggling for more than a year with RCP, making frustratingly little progress. I can truly say that I gained more meaningful, real world RCP knowledge in 3 days than I did in over an entire year of trial and error."
Jerry Schultz, Independent Software Developer